Uniform4Kids is a family run business consisting of a group of five school uniform and sportswear retail stores in London.  
Our family started manufacturing ladieswear for 25 years before moving into schoolwear. In 1999, we purchased two established school uniform stores – Lyons School Shop in Enfield and Jackie's Agencies in Kenton. Four years later we opened our flagship store in Temple Fortune and our ecommerce site was born.
In 2012, we expanded with our first warehouse and buying office in Elstree. As demand continued, further opportunity arose and we acquired three further retail stores located in Mill Hill, Northwood and Stanmore. We are now the leading London based school uniform retailer providing schoolwear for over 175 schools in London.
Most recently, we invested in a further warehouse taking over an adjoining unit to increase our stock holding. This has improved our logistics and operational side of the business.
We supply schools through our retail shops, comprehensive online platform and school selling events. We have built a strong reputation with schools and parents alike, and source, manufacture and retail high quality, ethically producced uniform at competitive prices.
We employ over 50 full time local staff and throughout the Summer this increases to 150 which are spread from our Warehouse to all 5 of our stores. Our teams are local, culturally rich and diverse. Our extended summer team are University Students and School leavers.
We have partnered with De Montfort University and offer allocating and merchandising positions to their students during their placement year.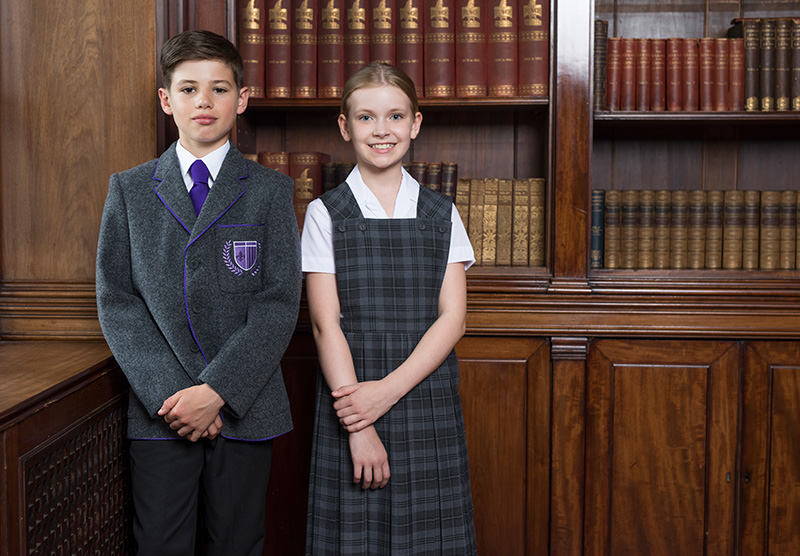 WORKING WITH UNIFORM4KIDS
Joining the Uniform4Kids family is easy. We work in partnership with you in the design, sourcing, and sale of the new uniform to parents, we are with you every step of the way.
This could involve creating a whole new uniform or to help you modify and make changes to your existing uniform. We understand that the needs and requirements of every school are different, and our approach is flexible .
We have strong relationships with ethical clothing manufacturers and our schoolwear is tailored to exceptional standards.

We provide the following services for your benefit:
RETAIL STORES
Our modern, spacious, air conditioned stores are perfect for customers who prefer traditional one to one service. We believe in the future of our high streets and continue to invest in this to make it the most comfortable experience for our customers.

TELEPHONE MAIL ORDER SERVICE
Many parents simply wish to speak to a staff member who has knowledge of their school's uniform and can provide expert advice. Our staff are available during working hours to handle queries on all aspects of uniform purchasing.

24 HOUR ONLINE UNIFORM SHOP
Fully responsive, easy to use website. Orders delivered on a next day service. MySizeID sizing tool generates the correct size requirement reducing returns. Customs can pay in interest-free installments using Clearpay.  

SCHOOL SELLING EVENTS
We visit our schools for selling events bringing sufficient stock of uniforms, sportswear and accessories. The uniform is sold on the day; parents make payment and take the goods home. Events can take place at the schools convenience.
CLICK AND COLLECT SERVICE
This is available from our five retail stores and warehouse in Elstree. Orders are ready to collect within 48 hours.

DELIVERY TO SCHOOL

Complimentary, prepaid, weekly, delivery to school service for orders placed in-store, online or over the phone. Making it more convenient for parents and carers.

DIRECT TO SCHOOL SUPPLY
We provide a direct wholesale supply service which simplifies the buying process for you. We also supply workwear for site and catering staff, as well as promotional items.

FULL SIZE RANGE AVAILABLE
We stock a full range of sizes on all product collections to ensure all year round availability.
Bringing your brand to life

Our company is synonymous with quality, designing and supplying expertly constructed using durable fabrics that are hardwearing and can withstand the rigours of every day wear.
Our ethically sourced garments give parents peace of mind and can be worn with pride by their children. Through our long-term relationships with suppliers, we are able to drive up standards and help with initiatives for sustainable clothing.
We want to create uniform that students are excited about and take pride in wearing.
Speaking with students is a vital part of our development process to understand their needs and we recommend hosting focus groups at school.
The process begins with an initial consultation with our sales team to listen to you and your requirements. We will then be able to use our knowledge and experience of the industry to advise on products and our partner manufacturers which we feel will complement your uniform. This will include UK manufacturers as well as factories from around the world and we will be able to advise for which products eco uniform is available.
We will discuss a realistic timeline of change to ensure there is a suitable amount of time from consultation to launch and everything in between.
Following the initial consultation our design team will produce a range of design boards and provide shade cards as well as fabric and trim swatches. We will then hold follow up meetings working together towards a clear concept of a strong and coherent uniform. We will recommend fabrics for durability, quality, performance and style. This will include reviewing the cut and fit to keep up with changing trends.
We will establish whether your requirements include bespoke fabrics. We are proud to have a long-standing relationship with Marton Mills, a family run, UK mill since 1931. We are able to create a unique look for our schools with fabric woven in Yorkshire or alternative stock supported fabrics produced in the UK.
Costings will be provided, and once designs are approved and fabrics selected, we will provide a full range of free samples. Often these samples will be reviewed by the wider school community and can be used for wear and wash tests. If neccessary, alterations to designs can be made, to ensure the school is completely satisfied, before the pre-production samples are signed off.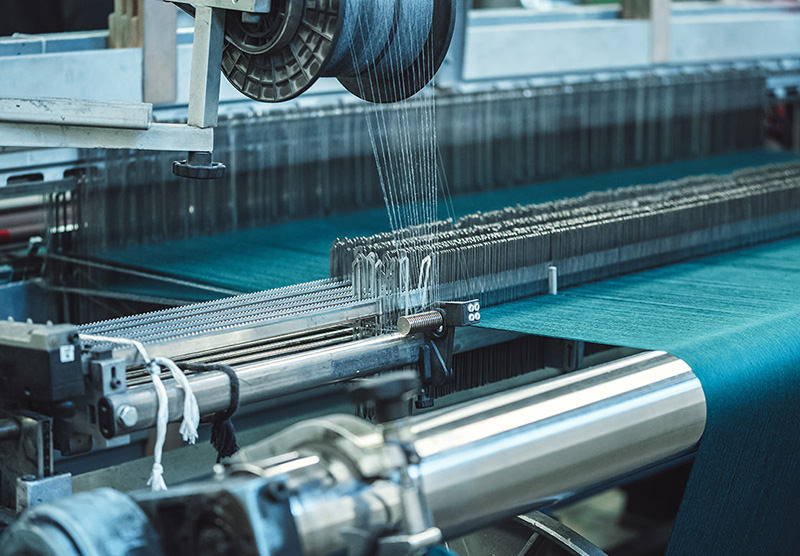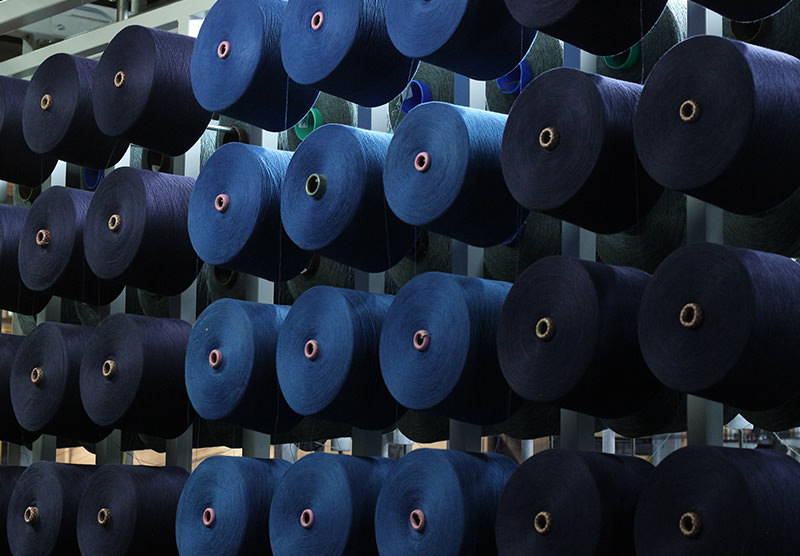 EXAMPLES OF RECENT DESIGN BOARDS PRODUCED BY OUR DESIGN TEAM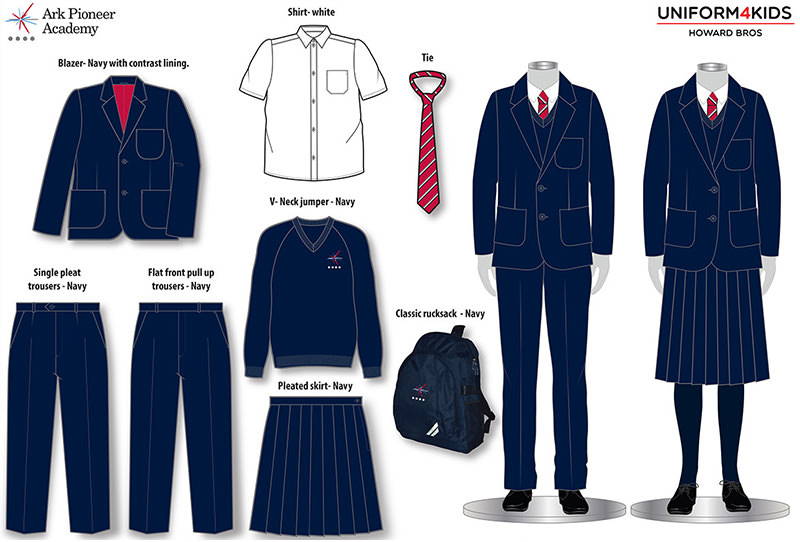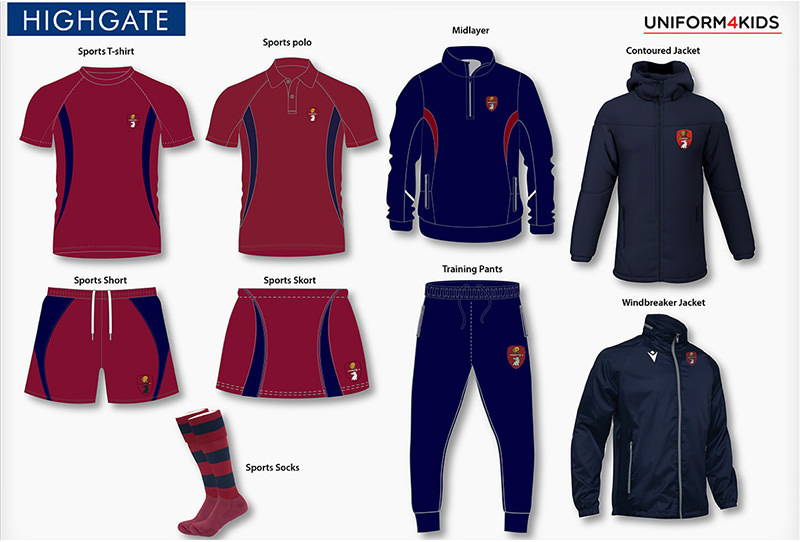 Our website has been operating since 2003, all orders are dispatched within 24 hours via courier on an easy to track, next day service. Our website is mobile phone and tablet friendly and fully responsive.

This allows parents to browse, purchase and select their items with ease. They can then select either courier, complimentary delivery to school or click and collect as their preferred method of delivery. Every school's requirements are clearly set out within their collection, stated by year group. School uniform and sportswear are split into their own filters. Each product has its own individual size guide linked to it produced by our manufacturers to ensure the correct sizes are purchased.

We use a special measuring app MySizeID, to make sure that the right garment fits every time, eliminating stress and worries of having to return ill fitting items to us. Using the MySizeID feature users can enter this child's weight and height and will then be recommended the suitable size.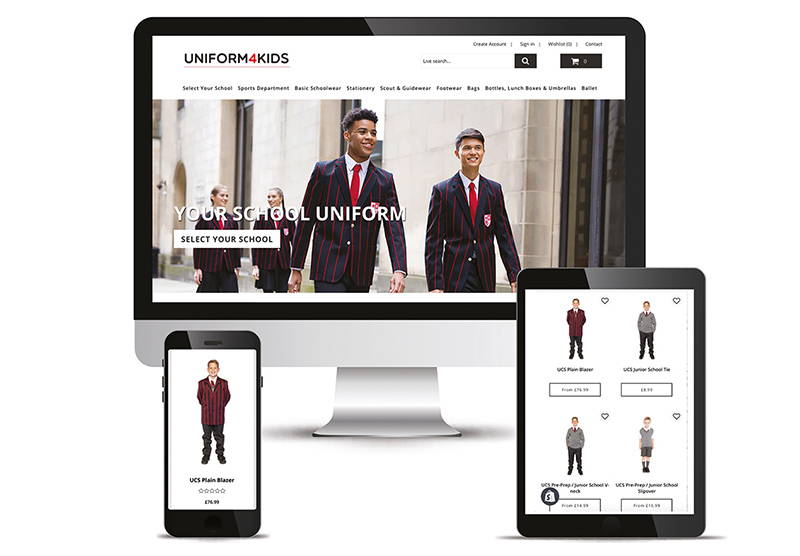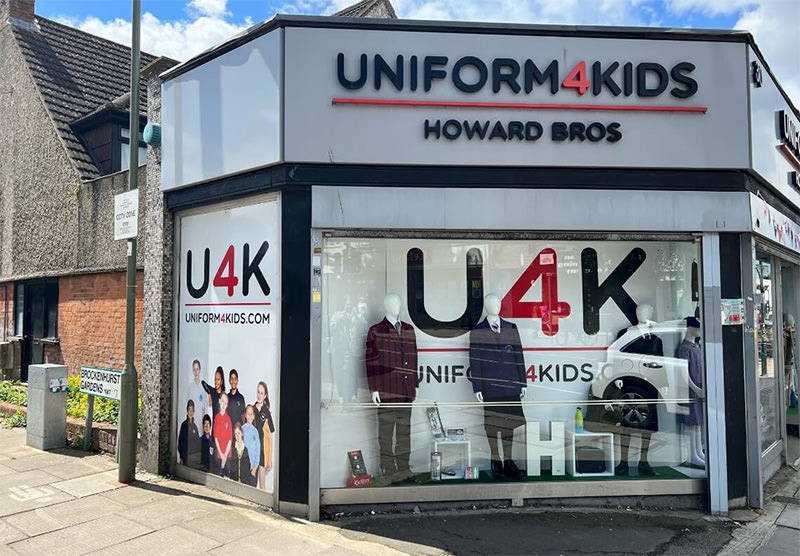 We believe in the future of our high streets and continue to invest in this to make it the most comfortable experience for our customers.
Our modern, spacious, air conditioned stores are perfect for customers who prefer traditional one to one service. Our experienced staff offer expert measurement and fitting advice to each customer and are on hand to explain each schools uniform policy.
As well as our school uniform and sportswear, we stock a large range of other essential items required for school including stationery, footwear, sports protection bags, waterbottles, lunch boxes, and umbrellas.
We print iron-on labels whilst the customer waits and produce sew-in and stick-in labels within a couple of days.
Included in our multi-channel retail services are school selling events.
Schools can select a selling event, which takes place on school premises, and we bring the shop to the school. We ensure we have a sufficient amount of school uniform and sportswear, along with footwear, sports equipment and stationery to meet with the expected demand.

Children can try on the items before purchasing in our pop up changing rooms and we ensure we have enough staff so that each family has a personal one to one experience.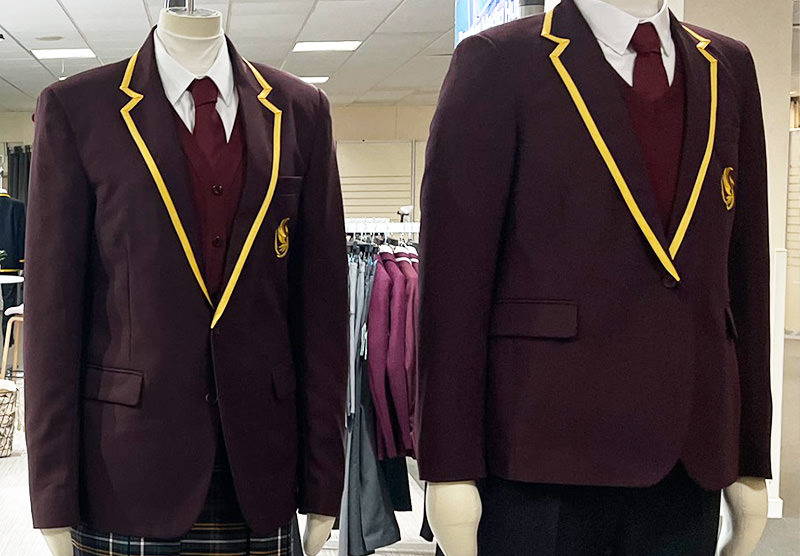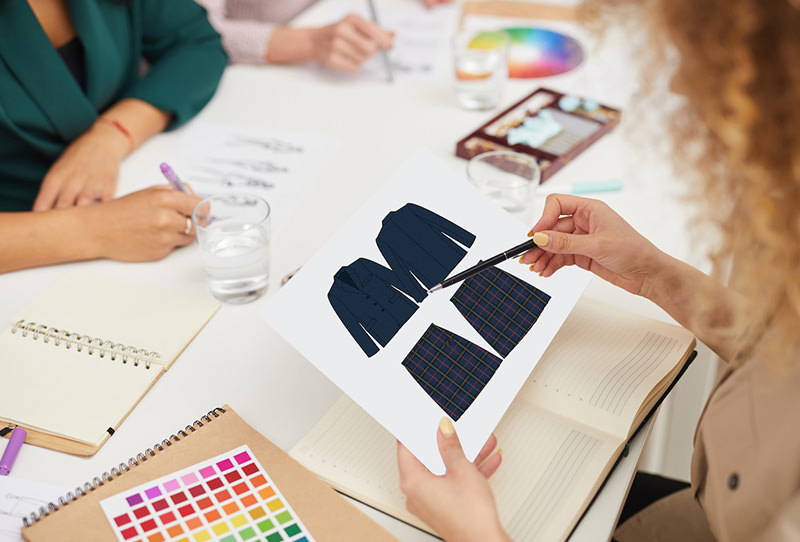 Sustainability is at the heart of Uniform4Kids and follows through to the decisions we make in running our business.
We are joining the global push to reduce waste and increase recycling. We make sure that our manufacturers are doing the very best to be sustainable and make sure that they are doing all they can to help the community where their factories are based as well as what is best for the industry and planet.
Our manufacturers are members of the following:
At Uniform4Kids we care about our schools, their pupils, and the local community.
We strive to add positive value to our Schools and the communities in which they serve through the way we work and our actions. We support the following charities and the work that they do, our values are not just that of the company but shared by all the staff who work with us. The charities we support help serve the local communities and we want to support them and what they do for others.

There are 4.7 million adults in London struggle to afford to eat every day, 2 million children are at risk of missing the next meal. The Felix Project is a London-based food redistribution charity set up in 2016 to tackle both issues.

The Together Plan promote community capacity building through research, exploration, cultural events, and dialogue. They help communities discover what can be achieved collectively, working alongside community members to develop skills and knowledge while providing the necessary training to build a sustainable future.

UKIM works by addressing the religious needs of the Muslim community in the UK. They provide Islamic education to over 5000 Muslim children by raising funds for relief and welfare projects aimed at helping people alleviate their suffering.
Old School Uniform offers parents the opportunity to give away or sell second-hand school uniforms. Enabling parents to search for school items at reduced prices or even for free. Together we endeavour to prevent and reduce the impact of waste on the environment.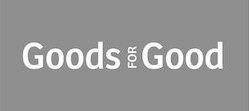 Goods For Good sends items donated by us and others to vulnerable communities worldwide. A sad reality, millions of people are beset by poverty and tragic circumstances and left without goods such as clothing, medicines, blankets, and hygiene products.
"Uniform4Kids service the needs of our parents helpfully and efficiently. We have worked together on several occasions - from making changes to our uniform and sportswear, to coming up with creative ideas for communicating this with our parents and students. Uniform4Kids is experienced, proactive and know their clientele. Their stores are located conveniently to where our families live and our students enjoy shopping with them as they receive a warm and personal service."
Hazel Bagworth-Mann, Interim Headmistress
North London Collegiate School
"We have a successful, longstanding relationship, building upon our community's confidence in Uniform4Kids' strong retail presence and web-based operation (with delivery to school) which offers maximum flexibility to parents. The Directors have been accessible and proactive in assisting with change. They are flexible and responsive when we have needed to adjust sizing, design or fabric"
Carolyn Hill, Head of Middle School
St Helen's School
"Highgate School have a long-standing relationship with Uniform4Kids as our main uniform suppliers. I know that hundreds of our parents rely on them for their efficient and friendly service at the shops, over the phone, or on-line. The Beresford family have been extremely responsive to our changing needs as we looked to introduce new items of uniform and modernise other items of kit, in the light of feedback from our parents and pupils. They were good listeners as our various ideas and proposals were shared with them and they fully understood the importance to the School of a smart appearance for our pupils, along with appropriate quality and value for our parents.
Paul Beresford and his team know their business and they understand the needs of Schools and busy parents. I am happy to recommend their services to you "
Todd Lindsay, Principal Deputy Head
Highgate School