SUSTAINABILITY AT UNIFORM4KIDS
Our motto is reduce, resuse, recycle = protect the environment
BUILDING A GREENER FUTURE
We recognise that our operations have a direct and indirect impact on the natural and socio-economic environments. We want to build a sustainable future together.
Sustainability is at the heart of Uniform4Kids and follows through to the decisions we make in running our business. We work together with our manufacturers to focus on sustainability and to meet the needs of the people and our planet.
We want to be part of building a greener future together, with our focus on people, community and our planet, we have a social and environmental responsibility to make it the best it can be. To us taking care of the environment and our future generations is not only our responsibility but that of our manufacturing partners, staff and customers too.
Our commitment to future generations is to change our habits and our customers' – to encourage consideration of the future of our environment by highlighting the necessity for recycling and buying products that are ethically made and sustainable.
As a schoolwear industry, we need to transform and drive to accelerate the move towards a circular economy where resources are used efficiently and waste is kept to a minimum, and where there is collaborative system change.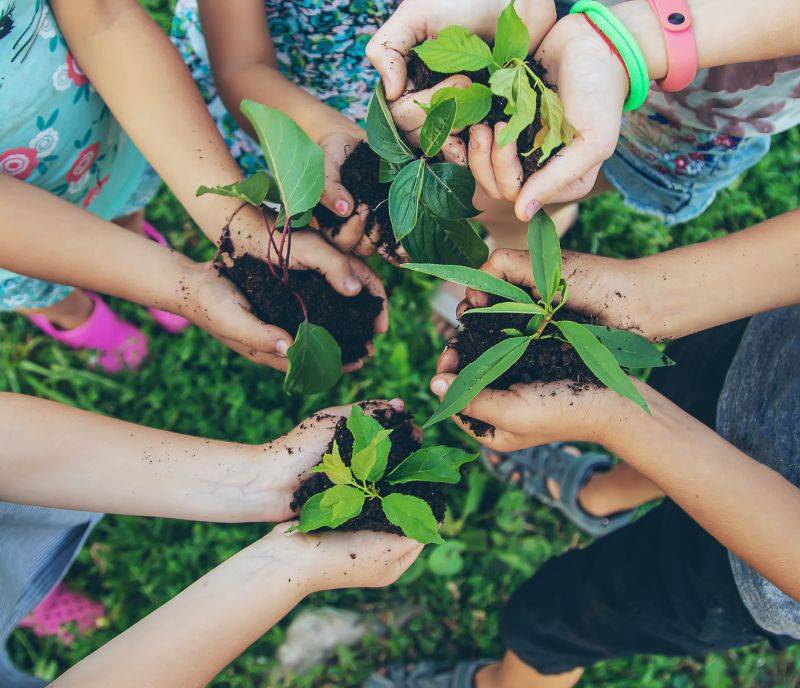 SUSTAINABILITY PILLARS AT UNIFORM4KIDS
It's really important to us that all suppliers we work with share the same sustainable vision and meet the highest ethical, social and environmental audit standards.



With our manufacturers, we have agreed on the following sustainability pillars to help make change happen.

SUPPLY CHAIN
Manufacturers we work with are part of the following organisations Better Cotton, SEDEX, Ethical Trade Initiative, Slave Free Alliance, Planet Mark & B Lab. These all focus on fair trade, good working conditions and environmental measures, looking to protect workers, the product, and the environment.

ENVIRONMENT
We are focused on reducing our environmental footprint, working with manufacturers to help reduce water consumption in factories and conserve energy. We are acutely aware that the textile industry is the second biggest polluting industry, and we need to do something about it together.

PEOPLE
We employ over 50 full time local staff which increases to 150 through the summer. Our teams for each store are all local, culturally rich, and diverse. Our extended summer team is made up of university students and school leavers.  

PRODUCT
We help design and ensure that the best susstainable products are sourced with manufacturers using recycled fabrics.

COMMUNITY

We are 'giving back' to local communities and charities. We're very passionate about looking after the communities that need it the most so that the children can go to school happy and ready to learn.

CUSTOMERS
We regularly engage with our customers and listen to their views on eco issues, recording the feedback to help shape the future of schoolwear and implement eco strategies and initiatives.
We are proud that our garments contain recycled polyester - this saves millions of plastic bottles going to landfill.
The recycled polyester is made by melting down the existing plastic and re-spinning it into new polyester fibre. This has the same look and feel as regular polyester - the only difference is that it's made from recycled plastic! This prevents plastic from reaching our landfill and oceans. Together we make sure that every product is durable and high in quality - you might be surprised to hear that they're just as soft and comfortable to wear as regular school uniform.
Every garment helps retailers, schools, parents and their children make a positive difference to the environment. We're proud to work with our manufacturers in putting our planet first without compromising quality and comfort. There are times when we won't be able to find a suitable like-for-like sustainable fabric for the garments, in this case, we will always look for an alternative fabric, still ensuring that the product performs to our high-quality standards.
We're utilising recycled polyester to construct as many garments as we can, where possible. We are also open to using recycled polyester from other resources such as recycled clothes. Our manufacturers will make sure these are still GRS certified, meaning the recycling and fabric production processes used to make recycled polyester adhere to strict recycling procedures. The GRS also govern the standard of recycled content that goes into the garments we sell.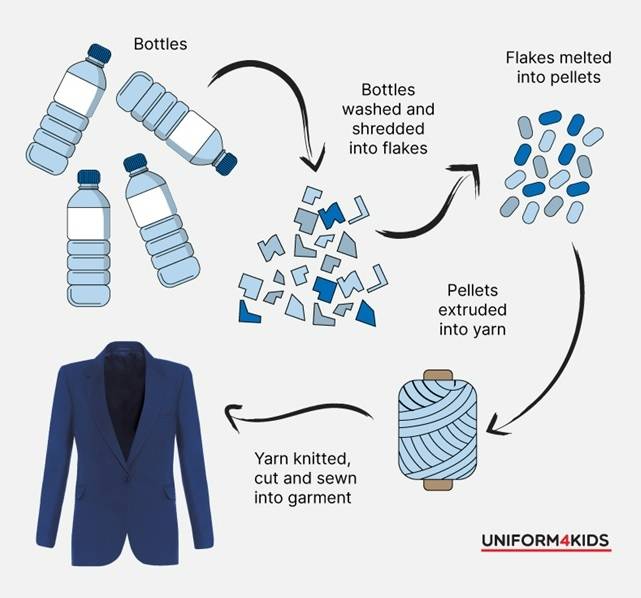 ACCREDITATIONS & INDUSTRY MEMBERSHIPS
Working together to make our planet a better place
We are constantly working with our manufacturers on how we can reduce waste together and help the planet. We understand that this isn't just a journey for us, but for everyone and it will only succeed if we strive to help one another.
Together with our manufacturers, we support the following organisations.

We are dedicated to improving cotton farming practices globally with Better Cotton. Their mission is to help cotton communities survive and thrive while protecting and restoring the environment.
They are the largest cotton sustainability programme in the world. Last year, BCI and their partners provided training on more sustainable agricultural practices to 2.3 million farmers around the globe.

The Ethical Trading Initiative (ETI) is a leading alliance of companies, trade unions and NGOs that promotes respect for workers' rights around the globe. Their vision and ours is a world where all workers are free from exploitation and discrimination, and enjoy conditions of freedom, security and equity.

We believe every person working in the supply chain should have equality, a safe place to work, and the means to support themselves and their families, free of bribery and corruption, using sustainable methods that keep the environment intact for future generations.
The aim is to protect people, the environment and business by proactively identifying and managing risk.
Slave-Free Alliance started with a recognition of the need to support organisations working towards slave-free operations and supply chains. We work with our manufacturers with the help of the Slave-Free Alliance to build resilience to modern slavery and labour exploitation in the textile industry.

B Lab is the nonprofit network transforming the global economy to benefit all people, communities, and the planet. B Lab became known for certifying B Corporations, which are companies that meet high standards of social and environmental performance, accountability, and transparency.

The Schoolwear Association promotes the benefits of school-specific uniforms to schools, students and parents. We believe that a distinctive uniform aids a sense of belonging and is good for security in and out of school.
Students who wear the school-specific uniform are said to behave better, have better attendance and potentially achieve more academically.

We believe we must all work together to embrace sustainability. We work passionately with our manufacturers and Planet Mark to empower people to halt the climate crisis and improve society in everything we do. And by working this way we will build a sustainable brighter future for us and our planet.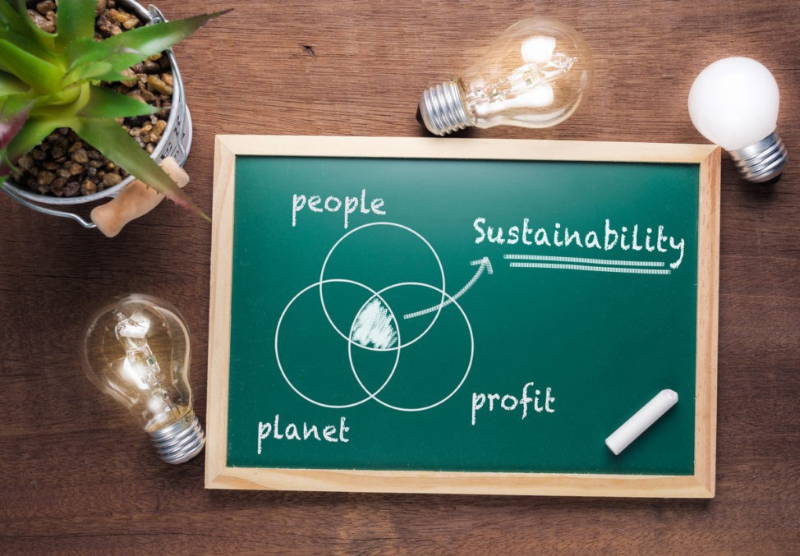 WORKING FOR A BETTER FUTURE

The world faces a critical moment in tackling environmental pollution, climate change, biodiversity and the responsible use of resources. We work closely with all our manufacturers to foster sustainable practices, reducing pollution and greenhouse gas emissions and conserving energy and water.

We only work with environmentally conscious manufacturers and share our sustainable vision for the future in terms of responsible practices and ethical sourcing of products and sustainable fabrics, trims and packaging.

Within the next few years, we aim for our eco-product offering to grow and transition so that we can offer head-to-toe eco uniforms and sportswear with the help of our manufacturers. This means that every item produced will have a positive impact on our planet.

Join us on this journey, and together we can take on positive actions to improve our sustainability performance and build a greener and fairer future for all.