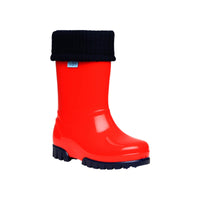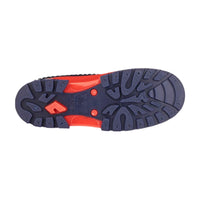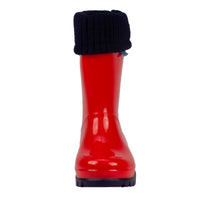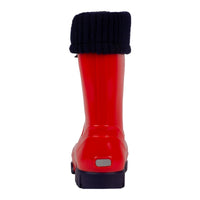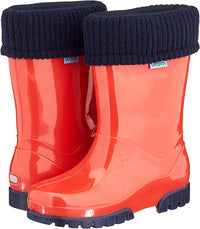 Red Shiny Wellies with Socks
Quality Rolltop Welly designed to last the seasons, this bright welly has a removable warm sock ideal for Autumn or Winter days, which can be simply removed for the Spring or Summer months.
Kids absolutely love Term wellies and don't want to take them off - even at bedtime! Designed with longevity and foot health in mind, Term wellies last the seasons and allow outdoor play all year long.
Durable Boot, keeping young feet safe.
Warm Cosy Rolltop Sock, removable and washable.
Dual Sized from infant wellies size 4/5 to junior kids wellies size 2/3 - Wellies that grow with your child!
High Visibility Reflective Back Strip, ideal for winter evening walks.
Grippy Base, preventing unnecessarily slips.