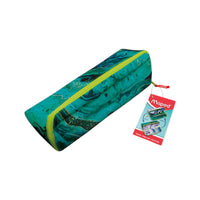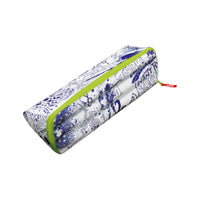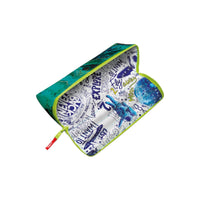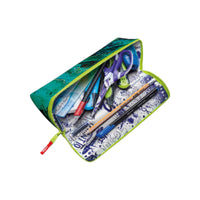 Maped Open XXL Customised Reversible Sides Pencil Case Blue
Blue XXL pencil case that can be customised with felt pens and colouring pencils.
This XXL opening pencil case has been designed to make children happy to go to school!

With its 2 reversible sides it has 2 looks, one of which is completely customisable!

Children can colour the customisable side as they wish, to create a unique case in their own style.
Finally a pencil case that stimulates creativity! With its original and stylish triangular shape, this Maped pencil case has an XXL opening, ideal for finding your favourite stationery in no time!

The metal zipper is durable and smooth, making the pencil case easy to open. Maped has taken particular care in making this XXL opening pencil case so that it is long lasting and resistant to daily handling by children.

The pencil case is made of durable polyester. The coloured metal zip adds a touch of style to the pencil case and is also very robust.