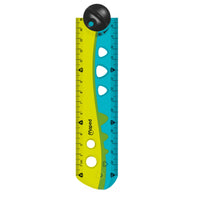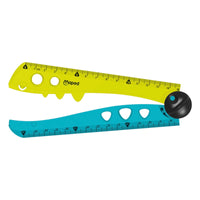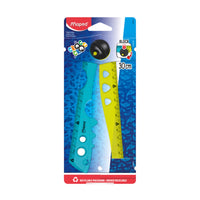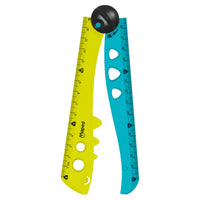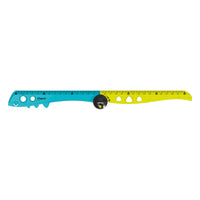 Helix Maped Croc Croc Folding Ruler
The Croc Croc foldable ruler will inspire children to learn to trace, measure, and even draw!
Once closed, the ruler takes the shape of a crocodile's head which can easily be drawn around by following the contours!
With its two foldable and transparent sides, each measuring 15cm in length, the ruler is the perfect size to fit into children's pencil cases making it easy to transport and store.
When unfolded the ruler is 30cm long with cm and mm graduations. It is also ideal for learning to draw, measure and underline.
The eye of the crocodile serves as a lock to hold the ruler in its open position. This allows the child to manipulate the ruler easily, and to help draw straight lines without the ruler moving.
This Croc Croc foldable ruler has a 100% recyclable cardboard packaging for less impact on the environment.