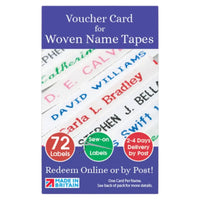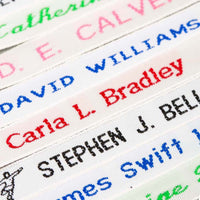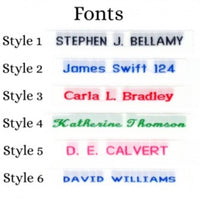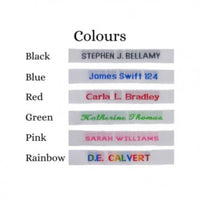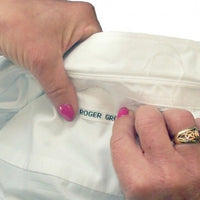 72 Woven Name Labels

Traditional 8mm woven sew-on name tapes for sewing into clothing for easy identification.

These are woven to the highest standards and are available in six lettering styles and five different lettering colours. 

You will receive a pre-paid voucher which you will need to activate online.
The labels will then take 2-4 days to arrive at your specified address.